Northern Music Boosters 2nd Annual Fall Festival!!!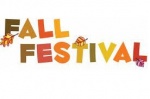 WHEN: Saturday, September 18th from 8am to 2pm
WHERE: Calvary United Methodist Church, 203 Mumper Lane in Dillsburg
BE A VENDOR: Vendors who may have crafts to sell or if you are just looking to get rid of some items you no longer need. Complete the form to reserve your spot!
COST: $25 for a single space and $35 for a double space.
ENTERTAINMENT:  Northern Music Department students will play throughout the day
FOOD: Enjoy the bake sale table (we need donated items!) and FOOD TRUCKS, so bring your appetite.
Please come by and shop at the vendors and cheer on our music kids!!!
QUESTIONS? Constact Liz Kuzma @ LIZMCNADDY@GMAIL.COM